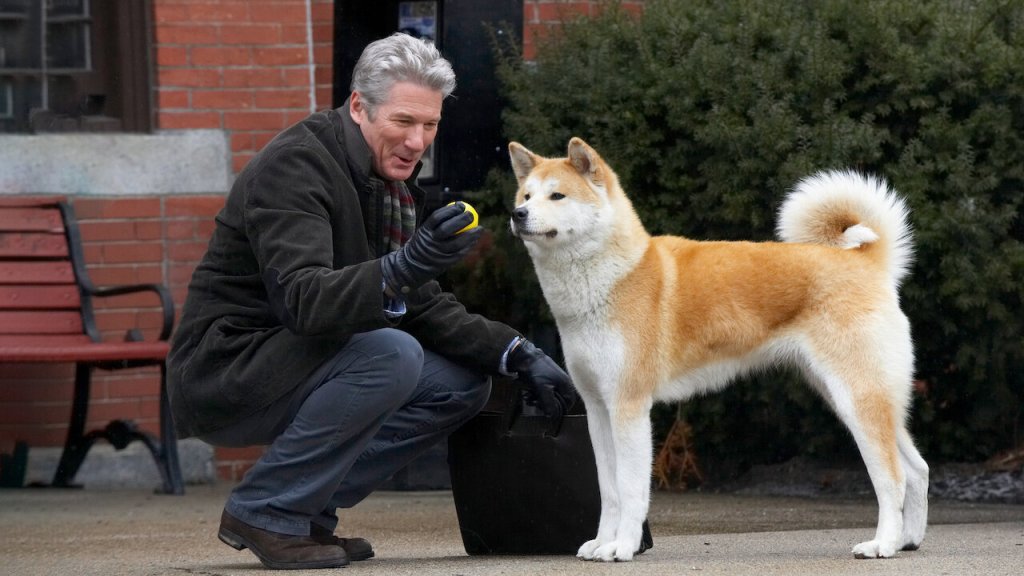 Hachi: A Dog's Tale (2009)
Forget about all the "sad" dog movies of the last decade where canines have funny voiceover narrations and then die on repeat. Hachi: A Dog's Tale is a very bitter, bittersweet dog's journey based on a harder truth. A remake of the 1980s Japanese film, Hachikō Monogatari, this American movie is based on the real events surrounding Hachikō, an Akita dog who lived in 1920s Japan. Every day Hachikō would run to the train station, awaiting his master's return from work. One day, after a fatal stroke, his master never returned. Yet for another 10 years, the dog would escape its various new owners and spend the afternoon waiting at the station.
Directed by The Cider House Rules' Lasse Hallström, Hachi captures this anecdote about a dog's loyalty with grace and genuine sweetness. But you're not going to get through it dry-eyed.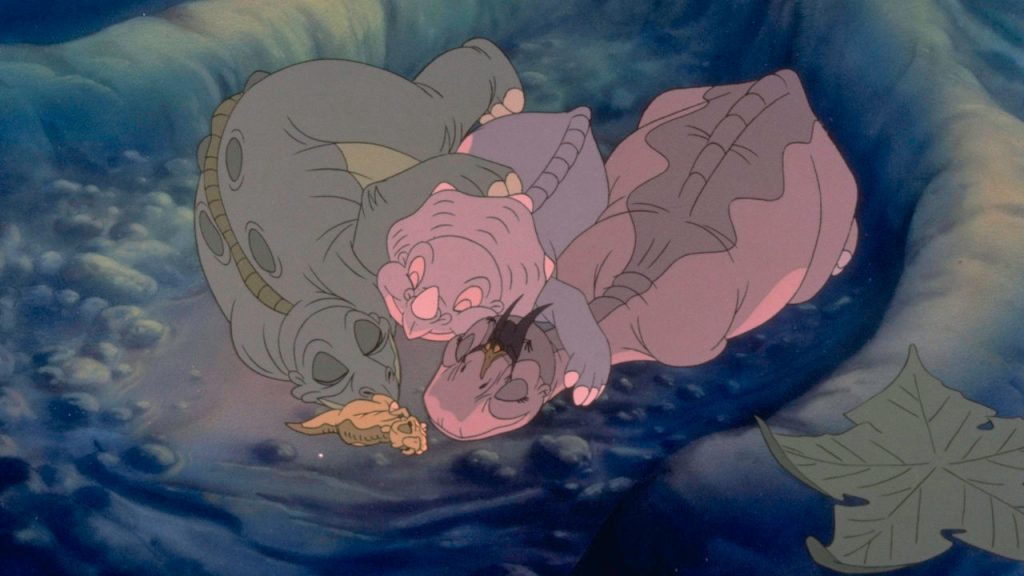 The Land Before Time (1988)
Before it birthed a string of straight-to-video movies meant to babysit pint-sized millennials, the original Land Before Time was a generational touchstone for childhoods in the late '80s and early '90s. Overseen by Don Bluth at the height of his talent, and in partnership with Steven Spielberg's Amblin Entertainment, The Land Before Time is a marvel in animation from the period before Disney Animation's renaissance. It follows an assortment of baby dinosaurs, including a recently orphaned "longneck" named Littlefoot, after a horrible earthquake has rained devastation on all the isolated herbivores. But together they may just find salvation in a land called the Great Valley.
Essentially a dinosaur road movie for children, to the modern eye it's told with a surprisingly delicate sensitivity. There is no fourth-wall breaking humor and sideways smirks here. It's a very earnest fairytale captured in the lost art of hand-drawn animation.
The Lovely Bones (2009)
Based on Alice Sebold's 2002 bestselling book of the same name, The Lovely Bones has a tough premise: a teen girl is raped and murdered, and goes to heaven where she watches her loved ones attempt to process and move on after her disappearance. The debut novel was not only very popular, but generally well-received for its treatment of trauma, sexual assault, and grief.
The movie, directed by Peter Jackson and starring Saoirse Ronan, Rachel Weisz, Susan Sarandon, and Stanley Tucci, among others… was not as well received, fairly criticized for its prioritization of CGI heavenly visuals over a nuanced, character-driven story. You may wonder, then, why we're recommending a movie that wasn't great? Because The Lovely Bones is a fascinating watch for those interested in the limits of adaptation and, in particular, how a great filmmaker with expansive resources (including a very talented cast) can fail if they're not the right person for the job.