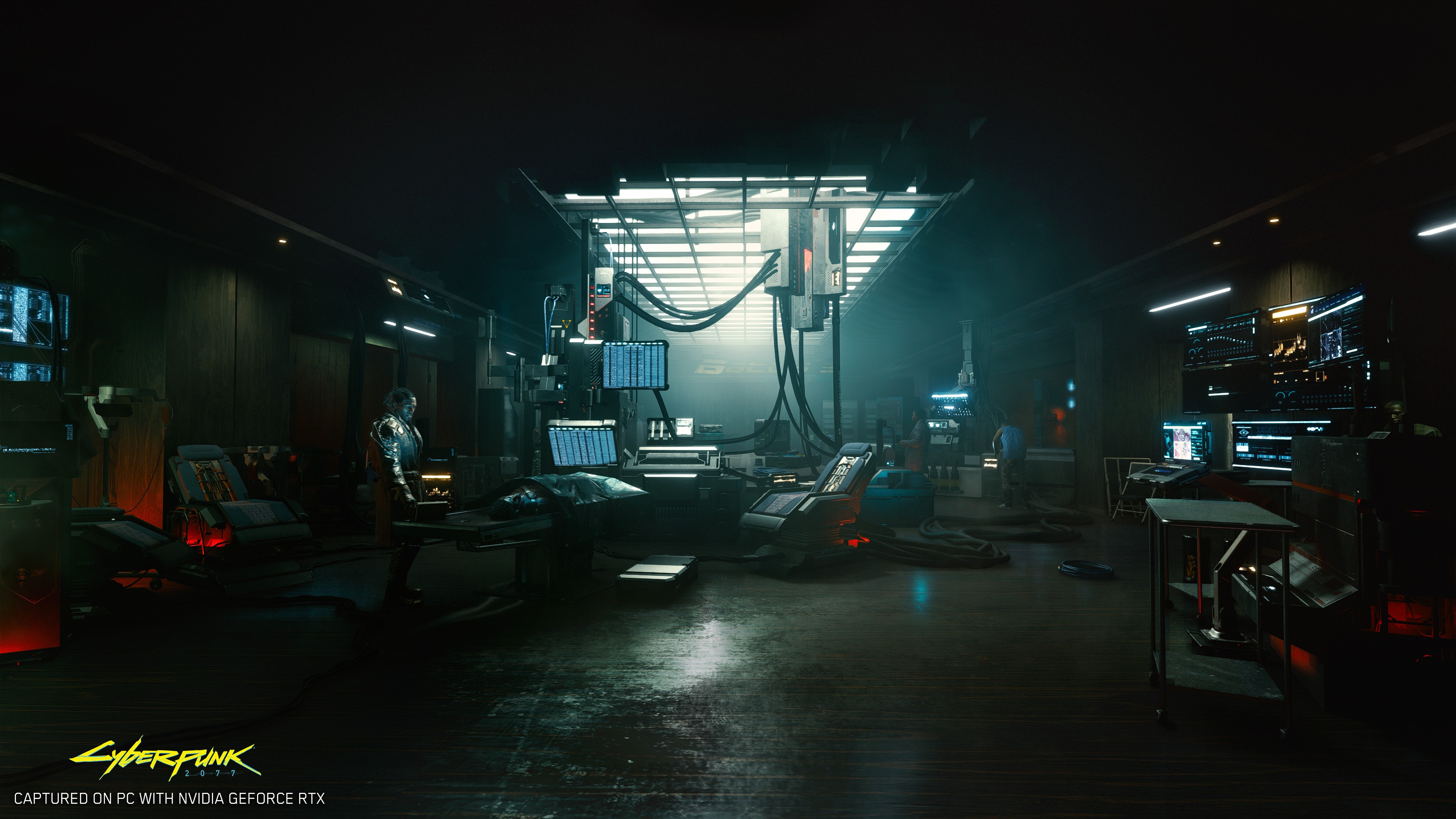 Read More About NVIDIA GeForce RTX 30 Series Laptops Here
But before I get to that, a brief introduction to ray tracing for those unfamiliar. In short, it's a cutting edge graphical advancement where every beam of light is simulated and tracked in a virtual world. That means that light, shadow, and reflections are recreated in a way never seen before for truly mesmerizing realism. In the world of Cyberpunk 2077, this initially manifests itself in the neon signs reflected in glass, water, and on the many shiny metal surfaces that occupy the game world. But it's also present in shadows that loom eerily around corners, twisting their shape to adapt to the game's many shifting light sources. It's remarkably immersive.
Cyberpunk 2077 is a good looking game with a distinctive art style that'll stay with you long after the end credits roll, and the ray tracing elevates it to a whole new level – and not always in ways that you're actively aware of.
After all, when you're stewing on Dexter DeShawn's double cross or arguing with the ghost of Johnny Silverhand, you're unlikely to be thinking of, say, the subtle shadow cast by the trinkets scattered across tables, or how the reflections on the ground shift as an advert plays on a video billboard.
The luxurious Konpeki Plaza hotel feels especially mind blowing, from the reflection of you and Jackie in the glass doors on the walk up, to the soft glow emanating from lights on the reception desk. And when you finally hit your room on the 42nd floor with the floor-to-ceiling windows, it's such a treat to simultaneously see panoramic views of Night City and the reflection of your room's furniture.
But with RTX disabled, the absence of these lighting effects is a constant reminder that you're in a video game – it's just not how light behaves in real life, and it feels instinctively wrong, even if you're not conscious as to why.