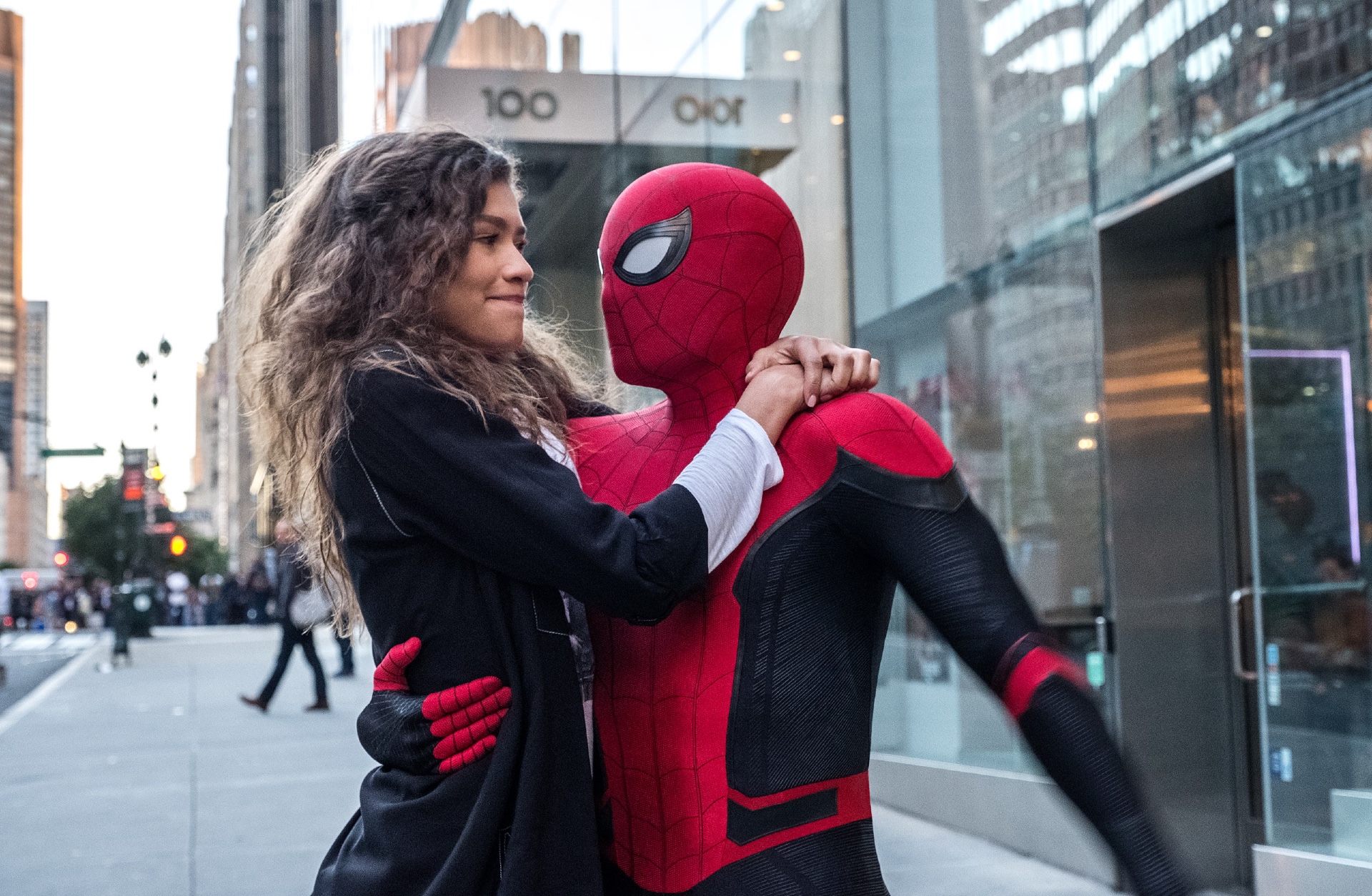 And just like that, Disney has finally assembled its full Avengers team on Disney+ with the addition of Spider-Man… sort of.
Disney announced Wednesday that it has cut a content licensing agreement with Sony Pictures, the steward of the cinematic version of Spider-Man (Tom Holland's Peter Parker, Shameik Moore's Miles Morales, and all other Spider-Men going back to Tobey Maguire), to host the "Post Pay 1 Window" of all of Sony's theatrical releases from 2022 to 2026 on Disney streaming services (Disney+ and Hulu), and Disney linear entertainment networks like ABC, Freeform, and FX. The deal includes a special addendum for the inclusion of other significant Sony franchises like Jumanji, Hotel Transylvania, and yes, the coveted Spider-Man. Also included are "Sony Pictures' Universe of Marvel Characters," which would mean franchises like Venom, Morbius, and whatever it is Olivia Wilde is working on.
If the details of all this sound confusing, that's understandable since Disney claims the deal is unprecedented in nature. Entertainment business jargon like "Pay 1 Window" and "Post Pay 1 Window" rarely trickles all the way down to the consumers and superhero movie fans. But given the massive franchise implications of the transaction, and the amount of money involved (Disney did not disclose any financial terms but Variety notes that Sony is likely to have received hundreds of millions of dollars), it's worth trying to parse out all the details.
Sony previously reached an agreement with Netflix to receive its films in the Pay 1 Window after their theatrical release. This window occurs nine or so months after a theatrical release. Sometime after the Pay 1 Window, however, films are able to cut a deal to air on linear television as well. That is essentially the deal that Disney has reached with Sony here, with the added ability to host films on Disney+ and Hulu in addition to linear television airings. Think of the traditional theater-to-home media-to-cable model with Disney swooping in to snag the last portion from Sony.