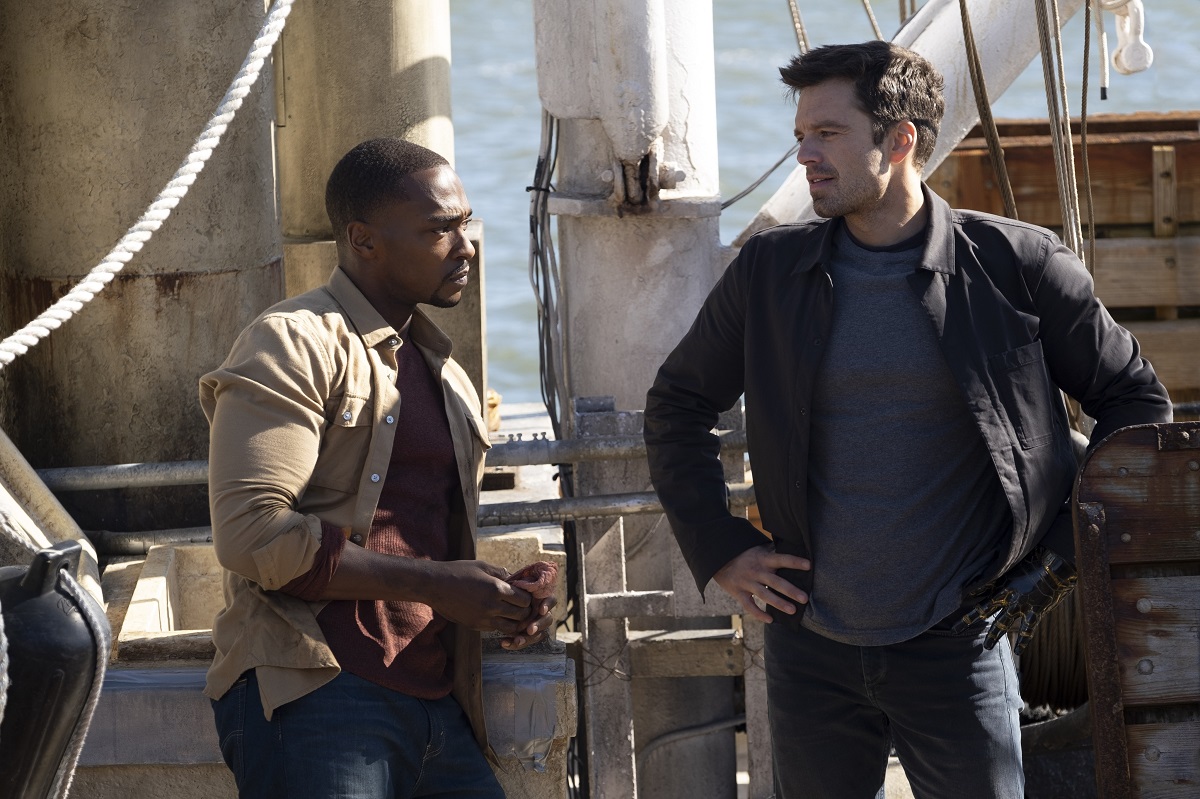 Addressing the cut storyline, Spellman said "I've been told to stop saying that. I loved it and it had nothing to do with the pandemic. I want to see if we can get some of the writers to do a [comic] book run on it because I think Kevin [Feige] does it. I've been told to stop talking about it."
Regarding Bucky Barnes' possible bisexuality – a part of the story some fans had hoped to see in the series but that didn't transpire – Spellman said that "no one really says 'yes' or 'no' to anything" but that any story they write has to play out organically, and ultimately they have left the character in a position to go on a major journey now that his past trauma has been somewhat resolved.
"I can't honestly say that I have an opinion," he said. "But whoever picks up the pen or the keyboard, I'm gonna embrace whatever direction [Bucky] goes in."
For viewers who wondered why Baron Zemo (Daniel Bruhl) put on his iconic purple mask very briefly in episode 3 of the series only to never wear it again, Spellman responded that, yes, the moment was created specifically for Marvel Comics fans, but that he has no idea where the Zemo story will go beyond The Falcon and the Winter Soldier, describing a sort of 'need to know' bubble at Marvel that he apparently isn't fully part of.
Spellman also confirmed that the series was cut from 8 episodes to 6 to remove some "flab" when they began mapping it out, and described Wyatt Russell's performance as John Walker as "transcendent".
"The layers that we thought we added in the writers room [for Walker], he added like four more layers to the character. I wonder if the way he played him may have opened up even more doors for [Walker in the MCU]."