When HBO Max announced its Green Lantern live-action television series, speculation ran rampant on how the DC galactic superhero mantle would be handled after Ryan Reynolds starred in the notorious 2011 film flop. However, that speculation has just narrowed, with the casting of headliner Finn Wittrock. The catch? Rather than playing famous hero Hal Jordan, Wittrock will instead star as machismo-addled antihero Guy Gardner, who will eventually be joined by other ring-wielders from the comic lore. It's an intriguing development that will undoubtedly define the tone of the series.
Who is Guy Gardner? While that might sound like an easy question to longtime DC Comics readers, initiate fans only familiar with Green Lantern's film and television iterations are likely unaware of the powder keg of un-PC repartee that the classic character's live-action arrival prospectively wields for the eventually assembled onscreen ensemble. In fact, Gardner is so prominent that Warner Bros. Television's notorious 1997 Justice League of America live-action television pilot used him as the titular team's version of Green Lantern. However, it was essentially an adaptation nod in name only, since this version of Gardner, played by Matthew Settle, was hardly the impetuous loudmouth that fans knew and loved, and was instead a generic amalgam of Green Lantern tropes, and didn't even retain his signature, Moe Howard-esque bowl cut; a mistake that hopefully won't be repeated.
Consequently, the casting of Finn Wittrock, reported by Variety, will serve as the first onscreen version of Guy Gardner's Green Lantern since that campy debacle. In reality, though, he will be the first proper live-action version, since said JLA pilot was essentially disposed of with a single CBS Sunday night airing on Dec. 28, 1997, and simply used Gardner's name as a shell, possibly to leave an opening for Hal Jordan to turn up in the various unrealized superhero fare that Warner Bros. Pictures had on tap (which, ironically enough, might be the reason he's being used now). Yet, the role could become a natural fit for 36-year-old American actor Wittrock (pictured below), who, as of late, has been making a habit of playing volatile characters, coming off a prominent role as institutionalized murder Edmund Tolleson on Netflix series Ratched and—possibly by some cosmic coincidence—will play a character named Harry Gardner on the upcoming anthology iteration of FX's American Horror Story. Wittrock's Guy Gardner will operate under the creative auspices of writer/showrunner Seth Grahame-Smith.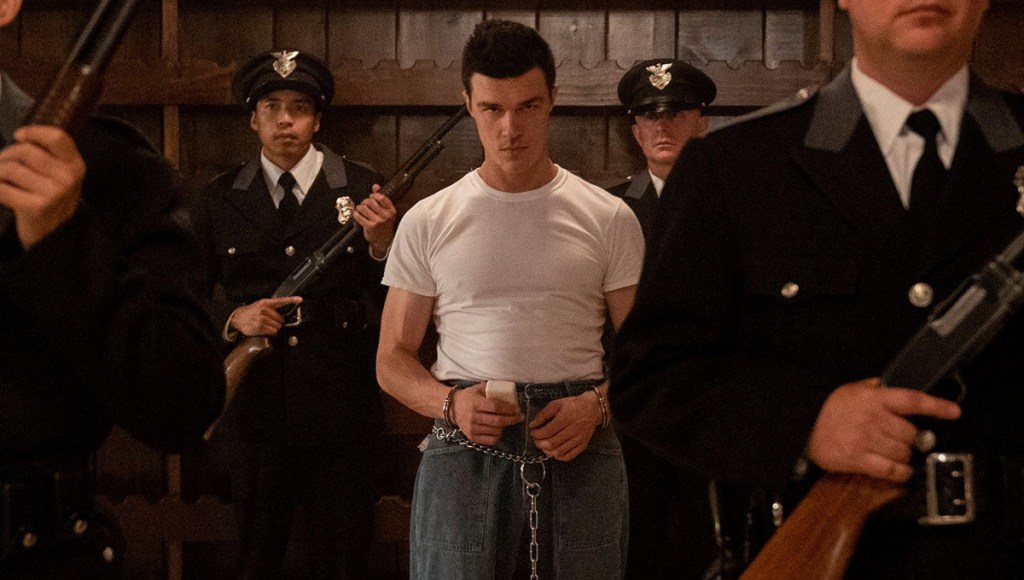 Guy Gardner is the ultimate manifestation of masculinity and jingoism, one who operates with an actions-speak-louder-than-words ethos, all turned up to eleven. Moreover, he's known to be a domineering member of heroic teams such as the Justice League who—more often than not—ends up clashing with his teammates as much as any supervillains. Interestingly, the character's conception—by writer John Broome and artist Gil Kane—in the March 1968-stamped Green Lantern Vol. 2 #59 was designed as a retcon twist to Hal Jordan's origin story. While Jordan famously inherited the Green Lantern ring from mortally-wounded alien Abin Sur, it would later be revealed that Hal was one of two Earthlings selected as potential successors, and only earned the mantle due to his closer proximity to the dying Lantern. While Gardner's more covetous side took hold upon learning of this and being relegated to being a back-up Lantern, the ring's innate ability to assess a person's potential meant that a true hero resided beneath his rough-around-the-edges exterior.