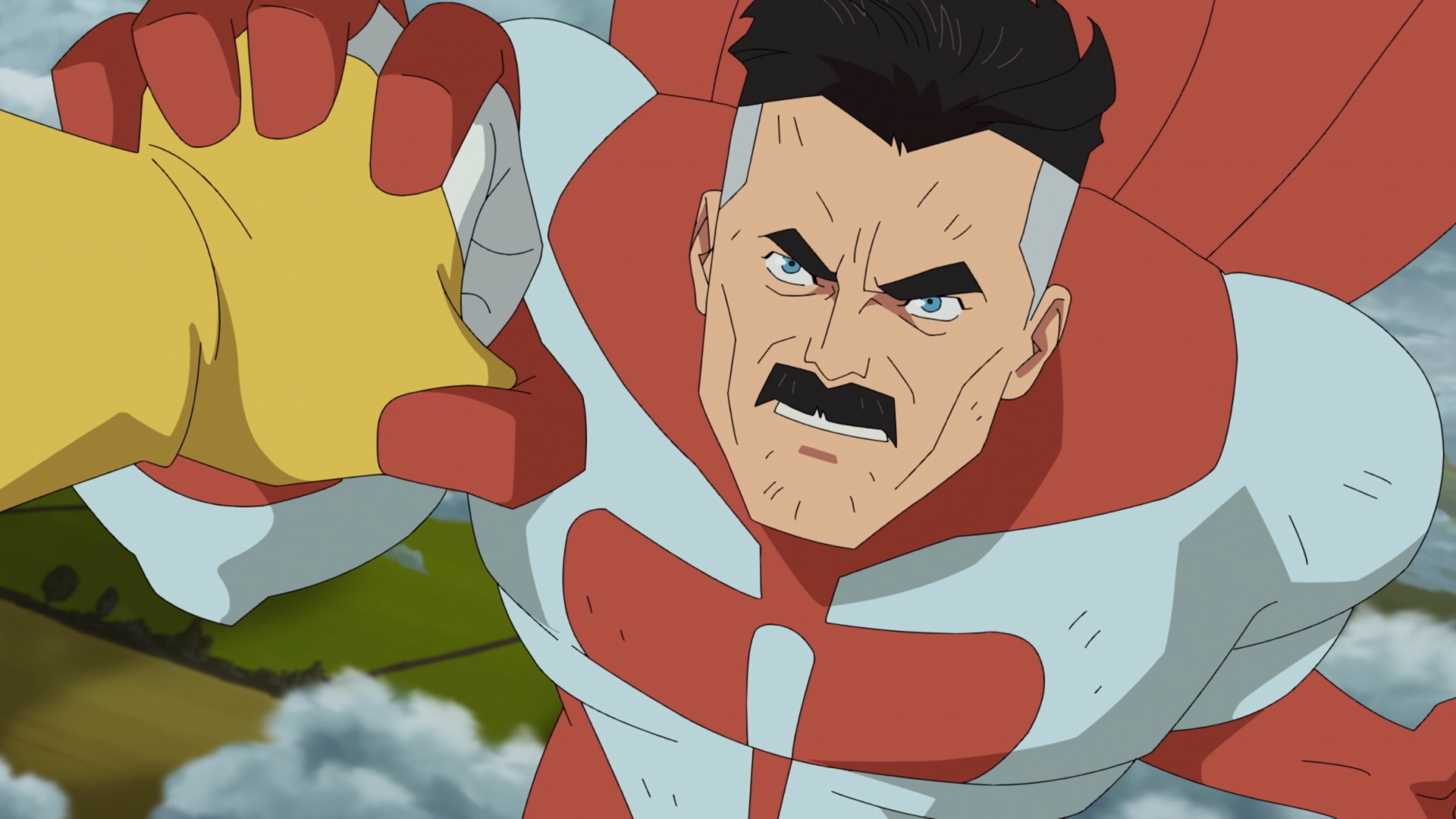 Robot's True Identity
The reveal that the entity known as "Robot" isn't who he claims to be might be the most shocking Invincible twist thus far. And that's saying a lot for a show whose first episode concludes with the story's Superman equivalent straight up murdering the rest of his Justice League.
That Robot (Zachary Quinto) is really a malformed genius named Rudolph Conners isn't a surprise to comic book readers, but its positioning this early in Invincible's story is a surprise. Robot's work with the Mauler Twins to create a new body for himself doesn't happen until after the events of Omni-Man's confrontation with Mark in the comics (more on that later). The show, however, shrewdly decides to present this moment in the same episode as Omni-Man's fall – just so there's never really a moment for viewers to catch their breath.
But now the truth has finally arrived. Robot, the orange hunk of metal with a fixedly bemused expression, is actually a machine being operated remotely by Rudolph Conners. Rudolph, or Rudy, is a small, damaged man whose body isn't capable of surviving Earth's environment. For many years Rudy was content to exist in his own life-giving tank of fluids while operating his superheroic "Robot" remotely. Everything changed, however, when he met the hero known as Monster Girl.
Rudy couldn't help but identify with Monster Girl (Grey Griffin), a fellow soul who has made the best of a flawed body. Everytime Monster Girl transforms into a monster, her human form de-ages several more weeks. Theoretically at some point Monster Girl will become an infant and then waste away into nothingness. Before any of that happens, Rudy wants to fix her…and he wants to fix his own broken body so that the pair can be together.
To that end, Rudy sprung the mad genius villain team The Mauler Twins from prison to create a cloned body for him to transfer his consciousness into. What makes this whole thing even stranger is that the genetic material Rudy chose for his new body belongs to his Teen Team and Guardians of the Globe colleague Rex Splode. The new Rudy appears to be played by Rex Splode actor Jason Mantzoukas with his voice altered to sound younger.
Does that mean Zachary Quinto is no longer a part of the series? Let's certainly hope not as he may have been the best performer of the entire cast. And why did Rudy choose Rex's DNA (and without Rex's consent, it must be said)? Because Rex is hot, basically. Rudy chose a human form that Monster Girl was already comfortable flirting with.