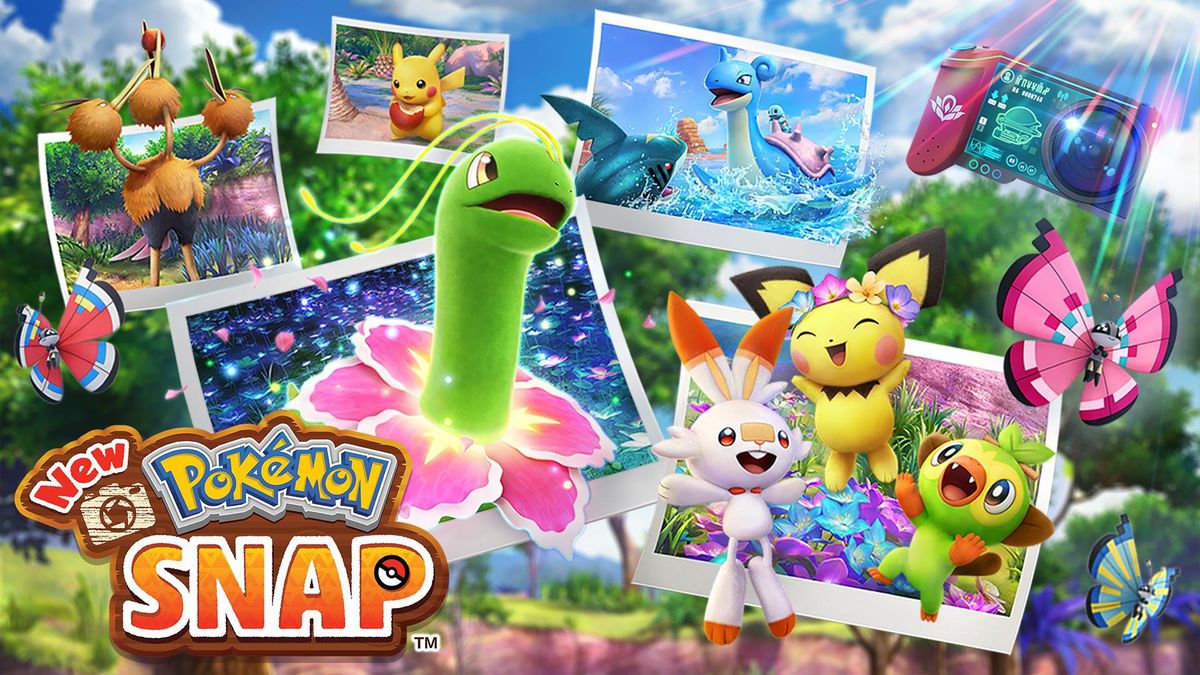 New Pokemon Snap brings the '90s N64 classic to the Nintendo Switch, this time with tons of new features and Pokemon to photograph. In fact, gamers who played the original back in 1999 will be left dumbfounded by the sheer amount of Pokemon there are to capture in this game. While the first game only featured 63 of the original 151 creatures from Pokemon Red and Blue, New Pokemon Snap has a whopping 214 pocket monsters to find across several regions.
Sure, that's just a wee bit short of the 893 total Pokemon created by Nintendo since 1996, and there will undoubtedly be some players who will find the lack of certain creatures less than ideal, especially after the Sword and Shield fiasco. But for the rest of you photographers, there will be plenty of Pokemon for you to discover, including quite a few from the original list of 151.
If you want to photograph all of the Pokemon in the game, you'll likely want to know who to look for and where. Below, you'll find a list of all the Pokemon you'll need to snap in order to complete your Photodex.
Florio
Vivillon
Pichu
Grookey
Scorbunny
Bouffalant
Pidgeot
Tangrowth
Emolga
Wurmple
Murkrow
Caterpie
Heracross
Pinsir
Dodrio
Ducklett
Swanna
Bidoof
Taillow
Torterra
Magikarp
Hoothoot
Comfey
Florges
Combee
Vespiquen
Sylveon
Shaymin
Meganium
Eevee
Pikachu
Cutiefly
Bunnelby
Stoutland
Starly
Meowth
Audino
Rattata
Trubbish
Sudowoodo
Dedenne
Belusylva
41. Aipom
42. Bounsweet
43. Metapod
44. Beautifly
45. Arbok
46. Yanmega
47. Pikipek
48. Toucannon
49. Ariados
50. Morelull
51. Slaking
52. Venusaur
53. Liepard
54. Wooper
55. Quagsire
56. Swampert
57. Ledian
58. Sobble
59. Leafeon
60. Mew
61. Trevenant
62. Espurr
63. Shiftry
64. Kecleon
65. Deerling
66. Sawsbuck
67. Unfezant
68. Drampa
69. Pancham
70. Bulbasaur
71. Serperior
72. Applin
73. Bewear
75. Ninetales
76. Lotad
77. Espeon
78. Celebi
79. Milotic