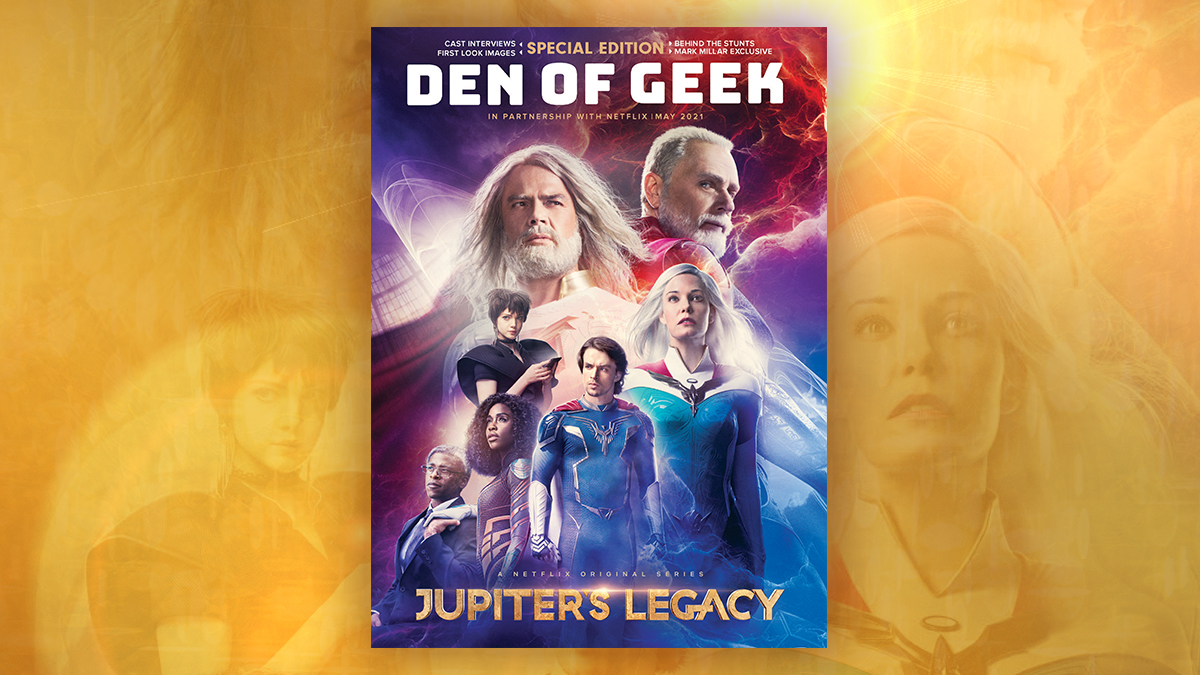 The Genesis of Jupiter's Legacy
Mark Millar tells us about the journey of Jupiter's Legacy, from its genesis on the page at Image Comics, the larger themes and influences that inform the work, and what it took to adapt it for the screen with Netflix.
Caping Crusaders
We spoke with costume designer Lizz Wolf and Jupiter's Legacy co-creator Frank Quitely about the visual inspirations for the superhero costumes, and what it took to translate them to the screen. How did "sacred geometry" play a role? You'll have to read and find out.
Meet the Union
Need to get up to speed on the 90-year history of the Union? We present a visual guide to the heroes of Jupiter's Legacy. Pairing vital statistics like powers and abilities with interviews with each member of the cast:
Leslie Bibb (Lady Liberty), Josh Duhamel (The Utopian), Ben Daniels (Brainwave), Mike Wade (The Flare), David Julian Hirsh (Blue Bolt), Matt Lanter (Skyfox), Elena Kampouris (Chloe Sampson), Ian Quinlan (Hutch Hutchence), Tenika Davis (Petra Small) and Andrew Horton (Brandon Sampson).
Special note – the full length versions of these exclusive cast interviews will be available online and only at Den of Geek!
Superheroic Stunts!
Stunt coordinator Philip J. Silvera (who helped bring that legendary Daredevil hallway fight scene to life) offers a brand new perspective on the challenges of bringing convincing, hard-hitting superpowered brawls to the screen.