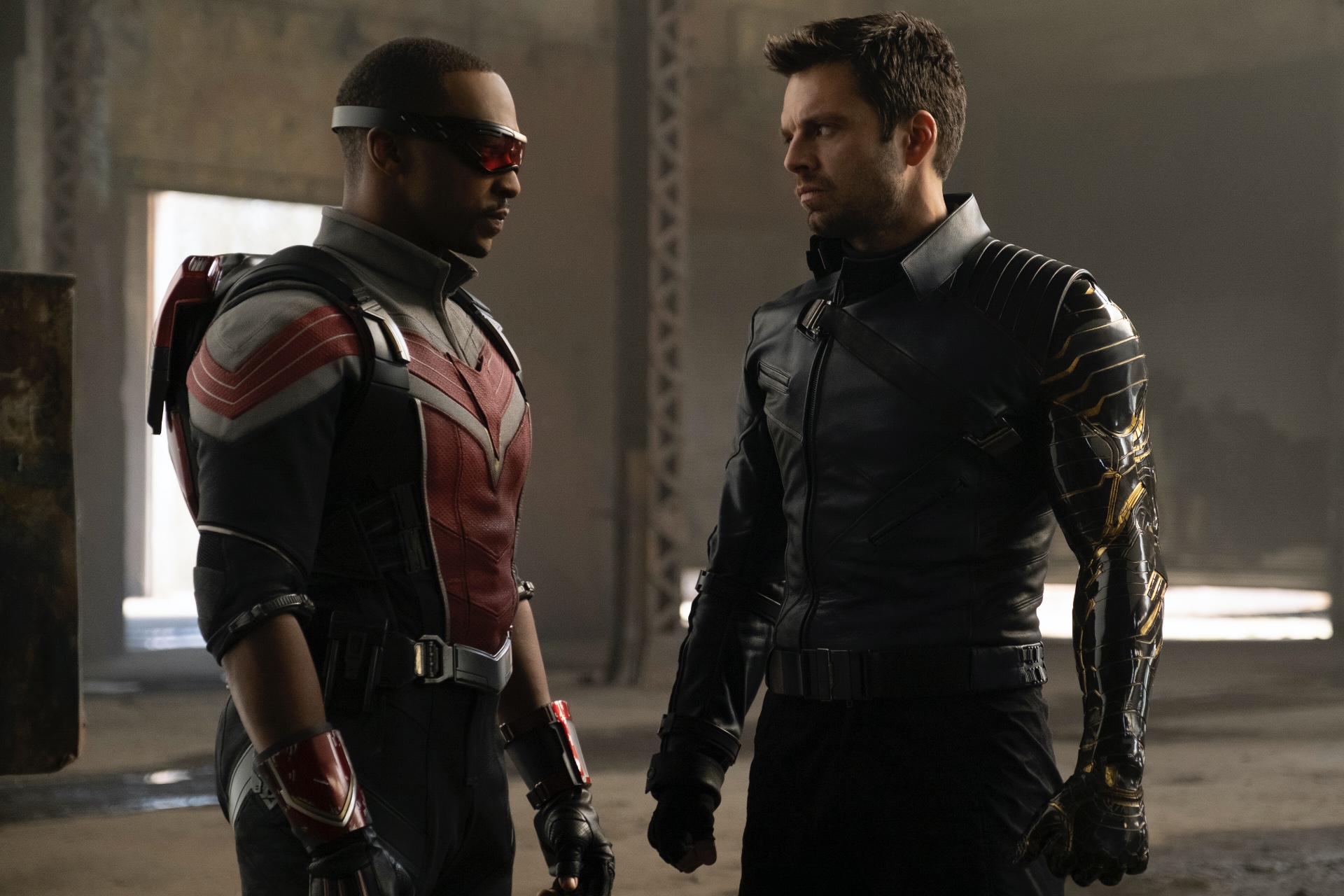 But what could it really mean? Who is Sharon working for or with? Let's run down the possibilities…
Alexander/Alexa Lukin
Alexander Lukin is the Russian general created by Ed Brubaker and Steve Epting in the same Marvel Comics story that reintroduced Bucky as the Winter Soldier. He was a high-ranking Russian intelligence official who reactivated the Winter Soldier to kill the Red Skull, in an effort to try and steal the Skull's Cosmic Cube. In the struggle, the Skull was absorbed first into the Cube, then into Lukin.
A lot of story happens after that (including Sharon shooting Cap on the steps of the US Capitol Building), but it ends with both Lukin and the Skull dead. And then resurrected. By Lukin's wife, Alexa.
Alexa turned out to be a remarkably long-lived ex-Daughter of Liberty, the group of badass women soldiers fighting for the Allies in World War II. A former partner of Sharon Carter, Alexa leaves the group when the Cold War sets, and after Hydra's Secret Empire fails, she uses her new group of bastard oligarchs, the Power Elite, to try and take down America, only to be fought by the current incarnation of the Daughters of Liberty – Sharon Carter, the Invisible Woman, Echo, Misty Knight, and others (This is happening in Ta-Nehisi Coates' somehow underrated run on Captain America, which you should definitely read).
This would be a hell of a way to introduce clan Lukin to the MCU, but it isn't impossible to believe. They're very tied to the Winter Soldier and Sharon's stories; they're currently relevant in the comics; and they fit in with the mass of faceless but vaguely evil oligarchs running the GRC in FWS. And it would make the apparent "Red Skull gas" that Sharon hit the Flag-Smasher agent with make a little more sense.
Countess Valentina Allegra de la Fontaine
Julia Louis-Dreyfuss' cameo was one of the most entertaining parts of the entire show, and Countess Valentina Allegra de la Fontaine's history in Marvel's covert services in the comics makes it extremely possible that she's on the other end of Sharon's phone.